This week has felt like an eternity and a brief moment all at once. We returned home after an 11-day road trip through Idaho and Western Montana, and I cannot wait to share with you all of our travel stories, photos, and family road trip tips! But, once we landed home, I instantly morphed into a gigantic ball of anxiety. It happens sometimes, after I get back from vacation, especially when I am away for part work/part family time. Does that happen to you, too? A wave of reality hits hard, and I just dive full speed into trying to play catch-up and keep my head above water.
One thing that has been my saving grace after returning home was being able to cook in my own kitchen again. I LOVE traveling, especially dining out and trying new restaurants or visiting new wineries, but there's something soothing, relaxing, and familiar about wandering into my kitchen in my bare feet, picking up my decades-old pots and pans, heading over to our refrigerator newly replenished with fresh fruits and veggies, and plating up a home-cooked meal for me and my family.
No matter how stressed out I am or how much work I have to do, cooking and baking soothes my soul and centers me.
Here's a glance at some of the meals I cooked up this week. I post more of my home-cooked meals on my Instagram account if you'd like to see more than what makes the blog.
Easy Lemon Crinkle Cookies
Today I'm sharing a recipe that I've made a few times now, and it's always received happy reviews.
If you love home cooking and baking as much as I do, but you need a little "cheat" now and then, these cookies will do the trick.
First: they're crazy delicious. I kind of want to make another batch as I am writing this and staring at the photos.
Second: they're what I call cheat cookies because they include store-bought cake mix.
Whaaat? Yeah. I know. But every once in a while, a hungry girl's gotta do what a hungry girl's gotta do. I've made "Cheat" Chocolate Chocolate Chip Cookies before, as an impulsive experiment because I ran out of flour. So I thought that a lemon cake mix would be awesome for cookies!
And, it totally works here too. Deliciously. These are SO. GOOD.
Ingredients
1

box of your favorite lemon cake mix

18.25 ounce box

2

eggs

1/3

cup

melted coconut oil

or vegetable oil

1

Tablespoon

freshly grated lemon zest

1

Tablespoon

lemon juice

powdered sugar

about 1/3 cup; just enough to roll the cookies in
Instructions
Preheat oven to 375 degrees.

In a large bowl, mix together cake mix, eggs, oil, lemon zest, and lemon juice. Don't over-mix! Just mix until all ingredients are happily blended together.

Form dough into a disc shape and wrap either with wax paper or plastic wrap, then refrigerate for 30-40 minutes.

Place about 1/3 cup sugar into a shallow bowl and set aside.

Remove dough from the refrigerator and form tablespoon-size balls.

Roll each ball into the powdered sugar to lightly coat, then place on a cookie sheet lined with parchment paper or a SilPat.

Bake at 375 degrees for 7-9 minutes, until the bottoms of the cookies are lightly browned.

Let cool on a cookie rack for 5 minutes before eating.

Repeat steps 1-8 to make another batch once you realize you've somehow eaten the entire first batch in one sitting. (No judgment here, friends!)
Notes
adapted from All Recipes (http://allrecipes.com/Recipe/Easy-Lemon-Cookies/Detail.aspx)
I hope you all have a fabulous 4th of July with your friends and family this weekend!
Don't forget to check out my
5 Ideas for a Fabulous 4th of July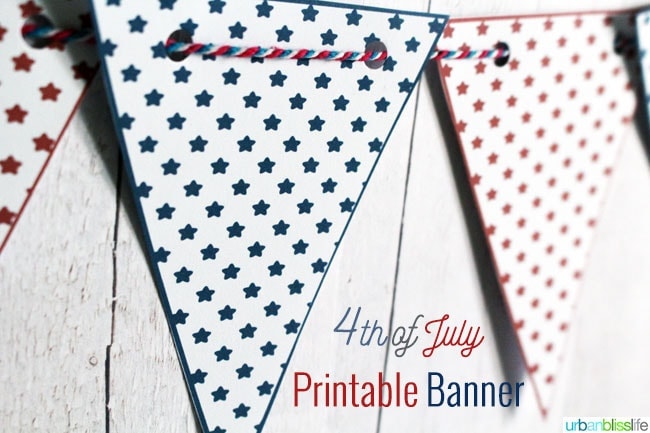 If you like this recipe, try my Easy, Delicious Chocolate Chocolate Chip Cookies
'Fess up: do you sometimes use pre-made mixes for baked goods? Or are you 100% from scratch all the time?